Deborah Oglesby & Clerks: Lonoke County Circuit Clerk Office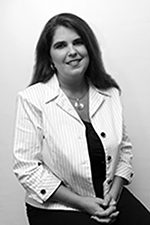 The Circuit Clerk is clerk of the civil, domestic relations, criminal and juvenile courts and also acts as the ex-officio recorder for the county. Duties Include maintaining a record of all proceedings of the civil, domestic relations and juvenile courts, preparing the dockets for these courts, and preparing summons, warrants, orders, judgements and injunctions authorized by the circuit, domestic relations and juvenile court for delivery by the county sheriff. As ex-officio county recorder, the Circuit Clerk is responsible for recording deeds, mortgages, liens, surety bonds, and other orders and instruments which involve property within the county.
Court Records
Courts
All court records are maintained and kept by the clerk as permanent records. With the exception of juvenile court records, permanent courts records are public information and can be accessed upon written request.
Location
PO BOX 870 / 301 North Center Street
Lonoke, AR. 72086-0870
Office/Court Records 501.676.2316
Fax: 501.676.3014
Recording/Real Estate: 501.676.3043
Child Support: 501.676.3013

Contact Us by Email
We will never share or sell your email address or phone number.